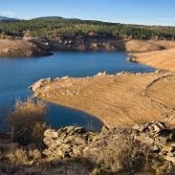 Estimados amigos y colegas,
Nos complace invitarlos al seminario "La seguridad hídrica bajo los esfuerzos de la cooperación regional en las Américas", que tendrá verificativo en el marco de la Semana Mundial del Agua.
¡Nos vemos en Estocolmo!
Fecha: 3 Septiembre 2013- ora 9.00/12.30 - sala k22/23
Dear friends and colleagues:
We invite you to join us at the seminar Water security under the regional cooperation efforts in the Americas, to be held during the World Water Week.
Look forward to seeing you in Stockholm
Date : 3rd September 2013- 9.00/12.30 hrs - room k22/23
Event Date:
03/09/2013 -

11:00

to

14:30