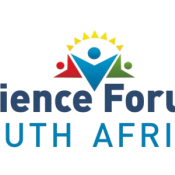 Science Forum South Africa (SFSA) 2021 has been organised by the South Africa Department of Science and Innovation (DSI) – one of the key JRC's international partners in the continent – and is open to both specialised audiences and the public on the SFSA 2021 digital platform.
The 2021 Forum will seek to "Ignite Conversations about Science" with a program of 56 parallel sessions, where South African, African and international panelists will debate and discuss topical science and innovation policy themes, within the context of major societal challenges such as climate change.
The SFSA 2021 program also looks forward to and prepares the World Science Forum 2022, which South Africa will host under the theme of Science for Social Justice.
The JRC has been present at SFSA2021 with two sessions:
Wednesday 1 December 2021, 15:30 -17:00 (UTC+2), "Strengthening pandemic preparedness in Africa: the role of technology transfer." Room 4.
Opened by Delilah Al Khudhairy (Director of Competences, JRC) and moderated by Alessandro Fazio (Head of Competence Centre on Technology Transfer - JRC), the session reflects on how investments in technology transfer can support pandemic preparedness and long term changes in African economy.
Among the speakers: Glaudina Loots (Director for Health Innovation at the South African Department of Science and Technology), Petro Terblanche (Managing Director, Afrigen Biologics Pty), Martin Friede (Coordinator of Initiative for Vaccine Research at the WHO).
Thursday 2 December 2021, 15:30 - 16:30 (UTC+2), "Harnessing water science for policy-making and Green Transition in Africa" - Room 4
Moderated by Cesar Carmona Moreno (JRC Senior Expert Water and Marine Resources), the session discussed how the use and production of scientific results in the implementation of the SDGs and programmes cannot be a mere technical process and must be guided, defined and enabled in a context of partnership between science and policy.
Speakers include Ashwin Seetal (IWRM specialist at the Council for Scientific and Industrial Research – CSIR, South Africa); Ezio CRESTAZ (Coordinator of the Scientific Component of the ACEWATER2 project - AUDA-NEPAD CoE on Water Science); Murray BIEDLER (Coordinator of the HUman Capacity Development of the ACEWATER2 project - AUDA-NEPAD COE on Water Science); Stephen Peedell (African Knowledge Platform, JRC)
The full program of sessions is available at http://www.sfsa.co.za.